January

3

2012
At 6pm she started to get ready. She didn't wear anything fancy but was all classy and chic.
She was done at 6.55, which made her happy, because she was just in time.
It was 7.15pm already.
Her phone started to ring, she got a new text. 'Probably Rachel' she thought. Because Rachel was on her way down to New Mexico to her cousins reception and she was checking on Aly the whole day. She read the text. 'Hey you! I'm sorry I won't be able to pick you up, let's meet at the restaurant. B'
Wait. What? Is he serious? Alyssa tried to be all calmed, shrugged her shoulders, swallowed it and made her off to the restaurant. It was a really fancy one. The adress was in his text. It was the Providence. She stood before it and thought 'Holy Macaroni'.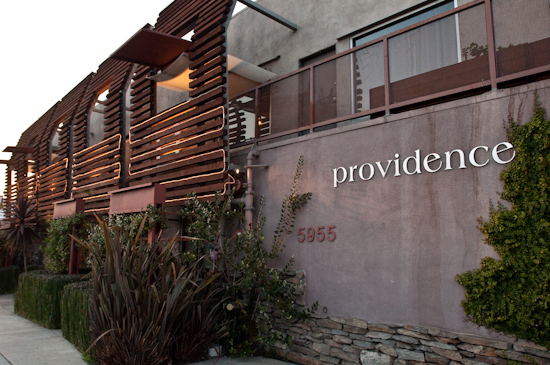 She went inside and the guy that shows you the tables said 'Good evening! How can I help you?' He looked at her like he was judging her, because she wasn't wearing clothes from Chanel or Dior. She felt it. 'Um yea hello. There should be booking for a table-' 'What name?' He was really unfriendly. 'Umm… his first name is Bruno..' Alyssa really just forgot his last name. The guy is giving her a weird look. Alyssa was looking through the saloon, but he wasn't even here yet. 'Maybe I can just wait at the bar?' she asked. They guy nodded, but wasn't really feeling well with it. While she passed him, he was looking at her up and down.
It was 7:36 already. She ordered a Vodka Tonic and kept waiting.
The waiters start looking at her with this pity look. She was so emberassed. It was 8pm already, she had her third Vodka Tonic and decided to call him. She didn't know why she didn't do it way earlier.
'Hello?' Oh my god. It was a girls voice. Alyssa didn't know what to answer. The girl asked again 'Hello? Can I help you?' Suddenly she heard the girl giggling and Bruno's voice in the background saying 'Who is this?' he asked her. He took the phone right before he could say something Alyssa hung up. She was so angry, so sad. She feels so humiliated.
She put her phone back into her purse, paid her drinks and walked out of the restaurant. Feeling the pity glances in her back. Outside she was yelling for a taxi.
She wanted to call Rachel so bad, but she didn't want to ruin her trip.
'Here we are! Are you sure you are welcome here?' the cabdriver said after stopping in front of a big gate. She gave him his money and got out of the cab. It was Phil's house, she didn't know where else to got and they really liked each other. And he is Bruno's best friend, so maybe he could help her a little or at least explain it.
Phil and Urbana were sitting in the living room when suddenly the door bell rang. Phil got up and opened the door. He saw Alyssa, standing there with tears running down her face. He steped aside to let her inside. 'He is the biggest jerk I've ever met!!' She yelled and went straight to the living room. Urbana stood up. They met before in the studio. 'Shhh cutie, the kids are in bed already! What's wrong?' She huged Aly. They sat down.
'I have no fucking clue what's wrong!! I was all ready at 7 and then I got a ext saying we'll meet at the restaurant. And guess what? I waited until 8. Fucking 8pm. Then I called him… but he didn't answer his phone. A girl did.' Alyssa started to tear up, she was so angry.
'What? Oh wow… what a great guy he is' Urbana shooked her head. Alyssa got all steamed up about it. 'I can't believe how stupid this all is. I mean, c'mon, how old is he? This is so fucking immature. And letting me sit there in the restaurant for like 30 minutes, because he is with another girl? What the hell?' Alyssa said and drank the scotch Phil brought her.
'I'm so sorry girl. I don't know with who he is. He really was excited about tonight and the dinner with you.' Phil said and got up. He walked outside on the patio and called Bruno.
He picked up and immediately Phil said 'Dude! Where the hell are you? Alyssa is sitting here. Did you loose your god damn mind?' Bruno couldn't reply. He didn't know what to say.
'What? You're not talking to me either?'  'Tell her, I'm on my way to your house. This all is a misunderstanding. It didn't happen anything. It just…' Bruno didn't finish his sentence. 'Went wrong? Hell yea. You better be here soon!' Phil hung up.
5 minutes later the door bell rang again. Alyssa calmed down a little, after her second glass of scotch. When she heard the bell she was looking at Phil and Urbana. 'Is that him? I really don't feel like talking to him.' She went to the door and opened it. There he was. Their eyes met but Aly tried to make her way outside past him. He came after her and said 'Please wait. I can explain. It was just work!' She turned around and was staring into his eyes. 'I am really, really angry right now. And I really dont wanna talk to you right now. Just get the fuck off!' Bruno stroked her arm and she got goose bumps all over. But she walked away anyways and Bruno went inside the house and got into the living room. 'I messed it up, I guess…'
'Who was that girl anyway? The one from last night?' Urbana asked. 'No, it was my ex girlfriend-' 'Are you crazy? You know she still loves you!' Phil said a little bit louder then he wanted. 'Yes, I know.'
'Wait!' Urbana looked confused 'Are we talking about Chanel?' Bruno looked at her 'Nooo! I had another one after her.' 'Of course…' she mumbled.
'Mommy! Can't sleep!' Zadeh was standing in the living room with his big stuffed animal. Bruno always tried to figure it out what it was. It looked like a hippo and an elephant. Small ears, a trunk… An elippo?!
Urbana brought him back into his room and read a story to him.
Phil sat down across the coffeetable from Bruno. 'Tell me, bro. What happened?'
'Well, she came in and we talked and…' 'And you had sex.' 'Nooo! Well… umm… we made out…and stuff.. But no real sex' 'Oh yea, that really is a misunderstanding. Have fun explaining that to her.' Phil wasn't very happy about that.
'Oh c'mon, she is not even my girlfriend! I am unaccountable!' 'Yea, and she probably never will be after that. And I know, that you like her and that you care.' Phil sounded kinda aggressive. 'I'm sorry. It jsut happened. I was just so stressed and..yea whatever. I don't have an excuse for that. Okay, what should I do now, Phil?
'Pray!'